ProTerra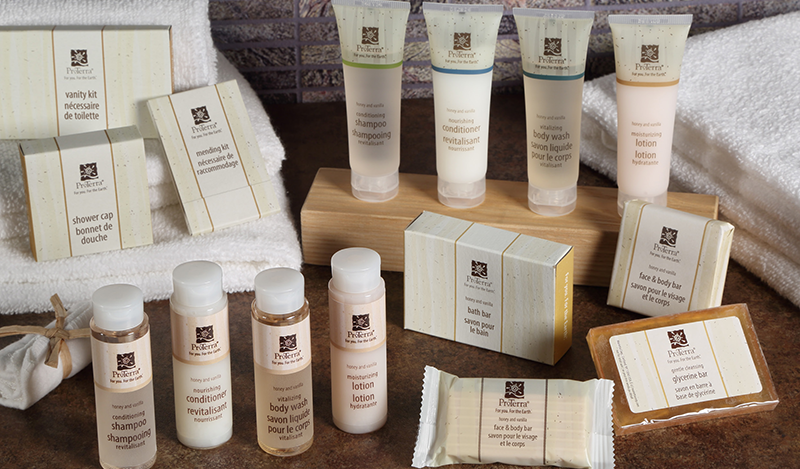 Lush botanical formulations evocative of earth, water, and sun. Offer your guests this collection of wholesale amenities that embodies an environmentally mindful approach to high performance skin and hair care.
Attributes
Products made with natural and organic ingredients that exfoliate, cleanse and moisturize.*
Packaging and formulas designed for unisex appeal.
Gentle enough for the entire family.
No Artificial Colorants, No Parabens, No Banned Phthalates, No Mineral Oil, No Diethanolamine.
Softly scented formulations with organic vanilla bean, honey and nourishing botanicals.
Bath Bar features kiwi seeds that act as a natural skin exfoliant.
A variety of stylish bar soap options including extruded, french-milled and glycerin.
Subtle, earth-tone packaging made with recycled materials complements any décor.
Guests will appreciate easy-to-use flip-top bottles and tubes.
*The beneficial natural ingredients in these Proterra hotel bath supplies may cause occasional minor variations in product colors